CAUG Partners
Ablesoft Solutions, Inc.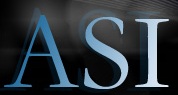 Contact:
Noel Bruns
Phone: (815) 732-7240
Fax: (815) 732-7009
URL:
www.ablesoftsolutions.com
Ablesoft Solutions is a Microsoft Certified Partner serving Chicago and Northern Illinois. We are a small consulting company with a desire to be great. We build desktop and web-based systems and offer web development and hosting services. Our skill, experience, and integrity have contributed to our many successes. Visit our website for project synopsis and customer comments. We excel in Microsoft tools including .NET, Visual Basic, ASP, SQL Server, Access, C#, and Office. Having achieved a reasonable level of success, our primary goal is to bring success and satisfaction to our customers. Let us prove it, on your next project.
Fueled Collective Chicago

Contact:
Morgan Chase
, Member Success Manager
Address:
1046 W Kinzie Street, Chicago Illinois 60642
Phone: (312) 846-1665
URL:
fueledcollectivemn.com/locations/chicago
Located in the Fulton Market area of the West Loop, Fueled Collective Chicago offers productive workspaces in a sunny, loft-style building. This location is geared toward the needs of growing small businesses, with regular workshops and social events to keep you and your team inspired and informed. With access to CTA stops, free street parking and the hottest neighborhood full of new restaurants, bars, shops and art galleries, Fueled Collective Chicago is a convenient and flexible option for your growing business.
Microsoft Corporation

If you would like your company to be listed as a CAUG Partner, please contact info@caug.com for additional details.